Fokker D-VII Replica
The builder, Daryl Porter, works a couple days a week for Robert helping around the WW1 shop and he built much of his D.VII there on the grounds while not on the clock.
Below we see Test pilot, Harvey Cleveland, and builder, Daryl (Chester) Porter, talk over the intricacies of this yet un-flown Fokker.
Hmmmm, the air conditioning doesn't appear to be working…   and let's move the bomb release switch to up here between the Mach Indicator and the
ejection seat D ring.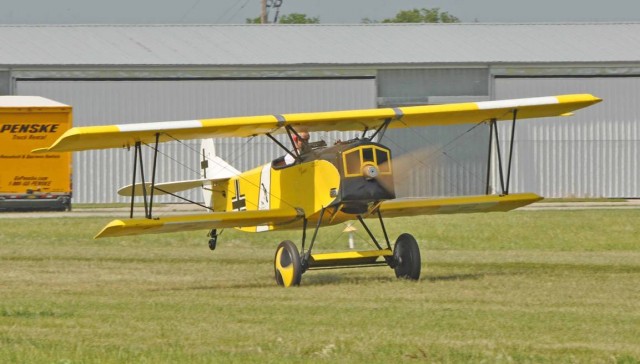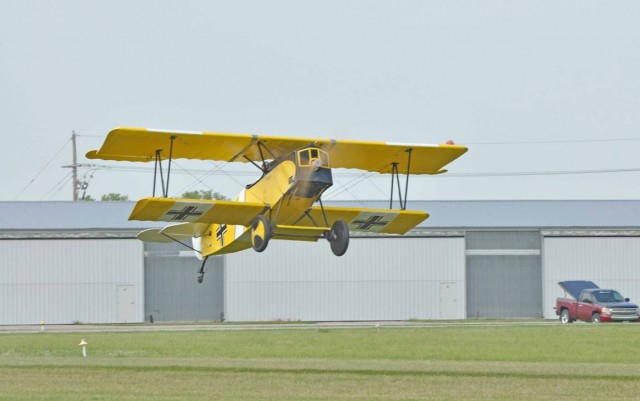 The VW 2180 engine with 're-drive' really pulls it into the air with ease…  it's dry weight is right at 690 pounds it's expected to cruise at about 85 mph?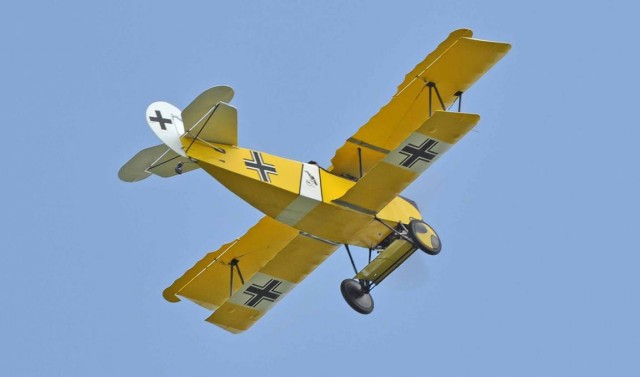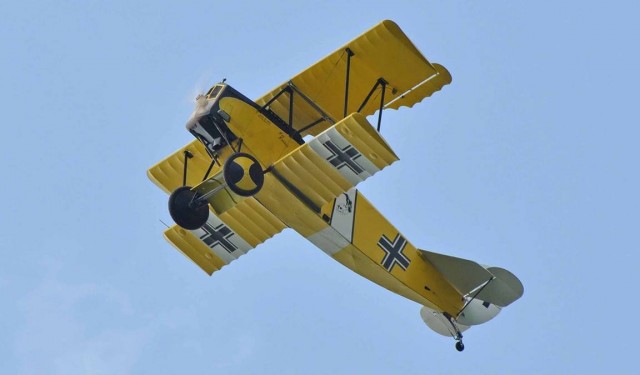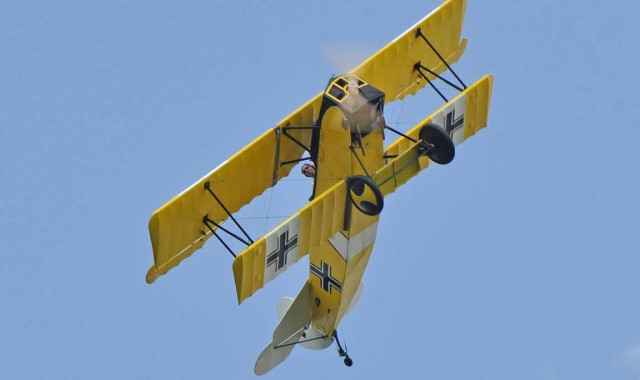 And returns for landing…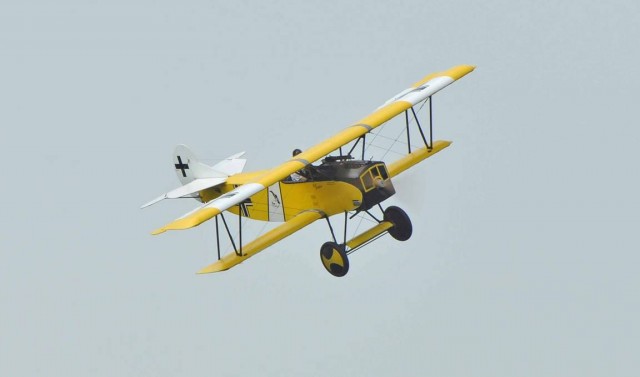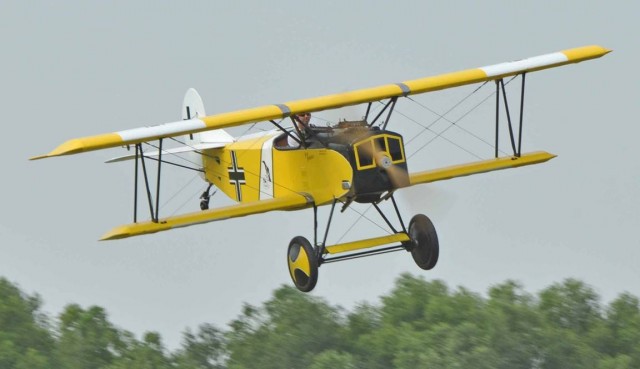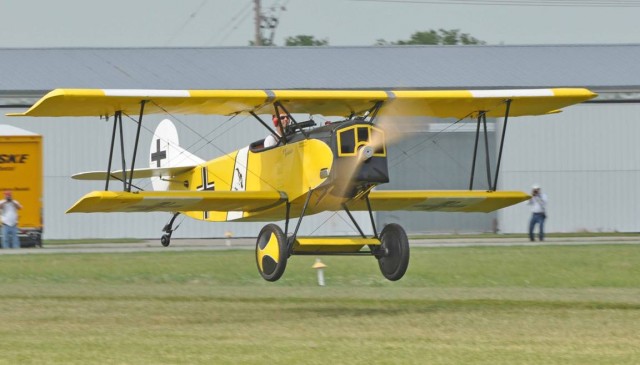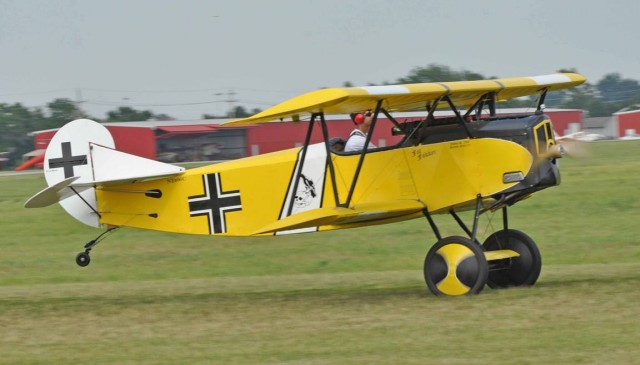 Yours Truly,
Bob Punch