Operation Blackbird – SR71 Spytacular
My buddy and Sky Surfing Contributor, Aviation Photographer Bob Punch sent me this notice and I thought more people should be aware of this event. The Hutchinson Cosmosphere is a jewel in the middle of America. It is one of the better museums outside the Washington D.C. and Dayton, Ohio areas for Space and Aviation and they are having a 50th Anniversary Party.
One of their prize possessions is the SR-71 they keep indoors. The nose is low enough that you can touch it. You can get the details from the graphics included below. If you have never been to the Kansas Cosmosphere, this would be a great time to go.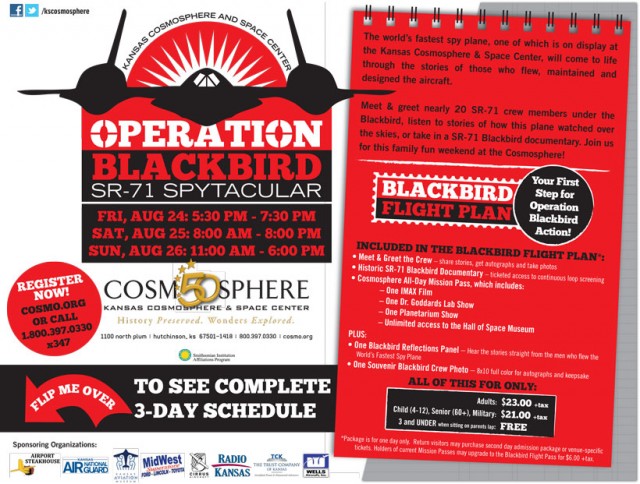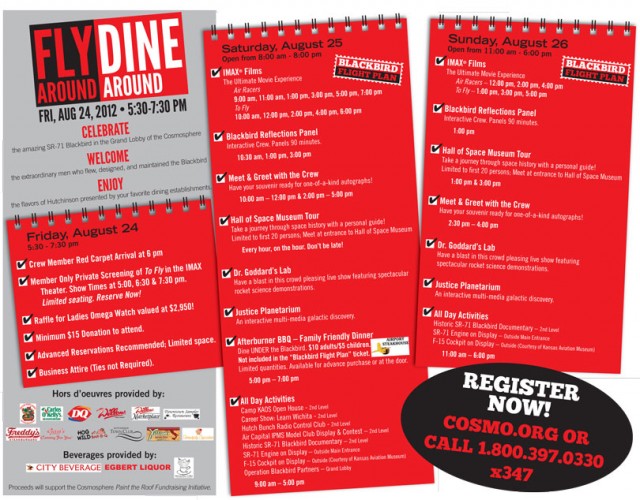 Blue Skies & Tailwinds!™
Brian FitzGerald
ps: Tomorrow I am flying to Sedan, Kansas. I'll report what I see later in the week.