FLYING TO THE 2012 NATIONAL BI-PLANE FLY-IN AT JUNCTION CITY, KANSAS
Some of my friends think that flying to Junction City, Kansas (3JC) from south of Goldsby, Oklahoma (39OK) in a Fisher Celebrity experimental biplane is not wise or even feasible.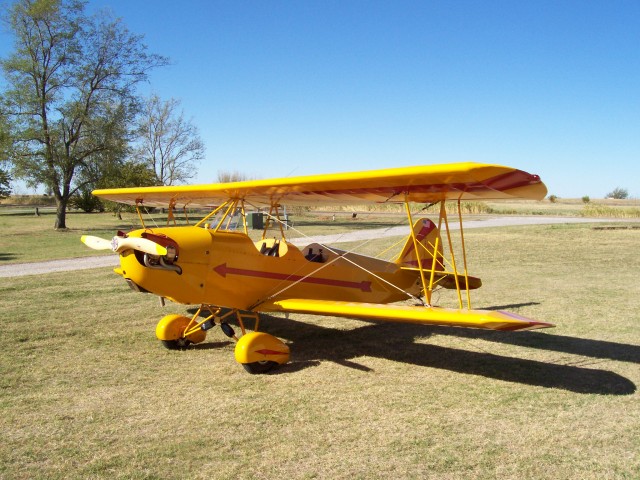 My Fisher Celebrity
The airplane, they say, is too slow, (75 mph indicated), and 3JC is too far (275 miles one way).  It's true, the Celebrity is not a speed merchant and I would have to stop for fuel two to three times depending upon prevailing winds.  Those facts, however, didn't stop me from making the trip to the National Bi-Plane Fly-In again in 2012.
This was my third time flying my Fisher to the National Bi-Plane Fly-In in Junction City, Kansas.  Opening day this year was May 31st and the event ran until June 2nd.   The weather looked good for a Friday, June 1st departure and I made my reservations at a Junction City motel for two nights.  My plan was to leave at 6:30 am.  After two prior trips I was getting to be an old hand at planning the flight.  I fueled the airplane and strapped my flight bag containing three day's clothes, extra AA batteries, cell phone charger, flash light, and extra sunscreen in the front seat of the Celebrity the day before departure.  Maps, my camera, and a few other odds and ends were in a small bag attached to the fuselage frame of the rear seat.  The route was the same as prior years.  My Fisher holds seventeen gallons of fuel and for safety's sake that meant at least two stops.  Ponca City, Oklahoma, (PNC) and El Dorado, Kansas (EQA) are logical choices to refuel before flying the last 88 miles to Junction City (3JC).  The departure day weather called for light and variable surface winds all along the route and winds aloft from 040 at 5 knots at 3,000 feet msl.  While a following wind would have improved my ground speed, I appreciated not having to wrestle 15 – 20 mph surface winds at my stops.
Take off was about 30 minutes later than planned due to my slowness in getting out of the house and to the airport.  I fly from Paradise Air Haven (39OK) which is about 3 miles south of Goldsby, Oklahoma and 10 miles south of my house in Norman.  There was a 3 mph wind blowing from 030 when I taxied out so I took off on runway 35 and made a 45 degree right turn out.  The first stop, Ponca City, is 114 miles north and a little to the east of 39OK.  My plan was to fly a heading of 060 to skirt the center of the Tinker Air Force Base Class C airspace and duck under the eastern portion of its outer ring.  Once over the town of Harrah, I turned north, keyed KPNC into the GPS and got a 360 heading for my destination.
This part of the route is always a joy to fly.  The early morning air is generally smooth, clear, and cool.  This year it was smooth, clear, and SUPER cool.  So cool that it felt like winter flying in the Celebrity, but without the appropriate clothing.  A cold front had swept down the central plains the night before and dropped nighttime temperature into the mid 50s and even the high 40s in northern and central Kansas.  I was confident that the temperatures would rise to summer time normal as the day progressed.  Wrong!  Highs for the day in northern Oklahoma and Kansas only made it into the low 60s.  It was cold, very cold flying.  Fortunately, I was not wearing T-shirt and shorts.  I did have enough sense to put on a long-sleeved shirt, long pants and a wool Army shirt, but I still did a lot of shivering.  The first photo below is a shot to the west showing Oklahoma City in the background, just after making the northward turn at the eastern side of the Class C airspace
Figure 1  The white area at left center is Oklahoma City, about 25 miles to the west of my route.
Oklahoma has had good rain this spring and the greens of the fields at about 1,200 feet agl were a grand sight.  Despite the cold, it was a beautiful flight to Ponca City,   About half way there, my route took me right through the western portion of Stillwater, Oklahoma's Class D airspace.  About 7 miles south I called the tower, gave my position and altitude, and asked permission to transit its airspace.  The permission was readily given and I flew ahead without a course change.
Ponca City used to be the headquarters for the Conoco Oil Corporation.  Conoco has since moved its offices to the Houston area, but its presence is still very much visible, especially when flying into the airport from the south.  The next photo shows the large field of white oil storage tanks just on the south side of Ponca City.  The Arkansas River meanders around the city from the northwest to the south-southeast.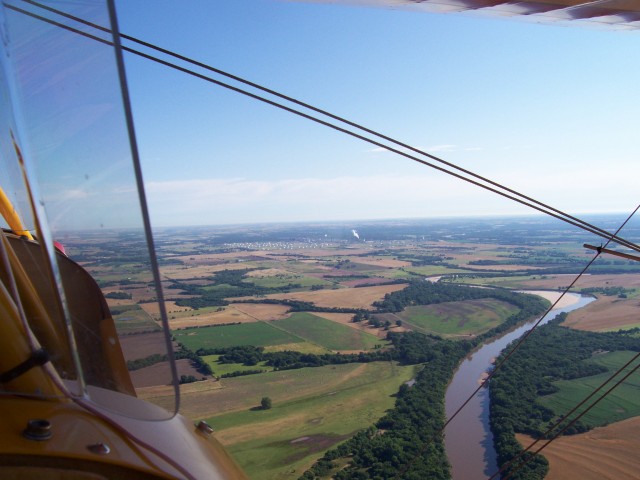 Figure 2  The oil tank farm is in the center of the photo and the river below is the Arkansas.
The Ponca City airport was a pilot training center even before America's entry into WW II and it still has a fine, long concrete north/south runway.  I filled up with avgas here and pushed on without much delay for Capt. Jack Thomas Field at El Dorado, Kansas, (KEQA).   This leg of about 75 miles took me a little more northeasterly.  It was 9:30 am when I took off and as I progressed the air became a little choppy.  The sky was also becoming overcast but with 10,000 plus ceilings and 10 miles visibility there was no concern.  I passed Strother Field between Arkansas City and Winfield, Kansas and once north of Winfield I kept a sharp lookout for the highest obstacle on my trip, a monster tower that is 2,563' msl.  My course was only about 3 miles to the east of it, but I saw its strobes easily and passed by without any danger.  The remainder of the flight to El Dorado was uneventful, except as I approached the pattern I noticed rain showers northwest of the field that appeared to be moving in a leisurely fashion to the southeast.  These showers were a big concern as they were in my path to Junction City.  The questions were, how heavy were they and how prevalent?  Did they extend all the way to my destination?
El Dorado is an unattended airport, but the office is open to transient pilots and it has computer weather available.  KEQA also sells auto gas, which I took advantage of and saved a dollar a gallon.  After topping the main tank (the wing tank was still full), I checked out the weather on the computer.  It showed a light green band of precipitation across my route.  The Junction City airport doesn't have its own ASOS and the airport at Manhattan, Kansas, seven miles north, was reporting 10 miles visibility and 9,000 feet ceilings.  No mention of rain.  I used my cell phone to call the FBO at Junction City and asked if it was raining there.  The attendant replied no it wasn't, but Abilene, twenty miles west of Junction City had light rain with good visibility and high ceilings.  It looked and sounded for sure like there were rain showers between El Dorado and 3JC.  I decided to sit it out for awhile and see what developed.  After 30 minutes more, I went outside and looked to the north.  The shower I previously saw was gone and the northern horizon looked clear.  I decided to give it a try and took off for the 88 mile flight to Junction City.  All was well for the first 30 miles and then it began to rain, — light, but steady rain.  Visibility remained good, at least better than 5 miles and I could clearly see the horizon to the east, the north and behind me.  For some reason I wasn't getting wet.  I guess the windshields and the prop wash kept the rain off my bag in the front seat and off of me in the rear.  I pushed on and after about 10 minutes more I flew out of the rain shower.  Another 15 minutes or so of clear flying and then I hit another rain shower, this time a little heavier.  Another decision to make.  The east was open and the Emporia airport about 35 miles due east.  I could make it there without difficulty.  Also, ahead about the same distance was the Herrington, Kansas airport.  That too would be an alternate if the visibility and ceilings came down.  As I was deliberating whether I should divert to Emporia, the rain lessened and I could again see the northern horizon clearly.  I went ahead and encountered no other rain and landed without incident at Junction City a little after 12 noon.  The Fisher had taken me to my destination once again.
There were not a lot of airplanes at the fly-in on Friday.  I was a little disappointed and asked one of the event volunteers if this was it.  He said that many more were expected later in the afternoon and more yet tomorrow (Saturday) morning up to noon.  He was right.  More biplanes arrived between 2pm and dusk and it looked like the show was going to be another success.
As an early arrival, I drew a parking place in the front row.  Next to me on my left was Jeff Skiles' Waco cabin biplane.  Jeff, first officer on the ill-fated U.S. Airways Flight 1549 that ditched into the Hudson River in 2009 and now an EAA vice president, was a featured speaker at the show Friday evening.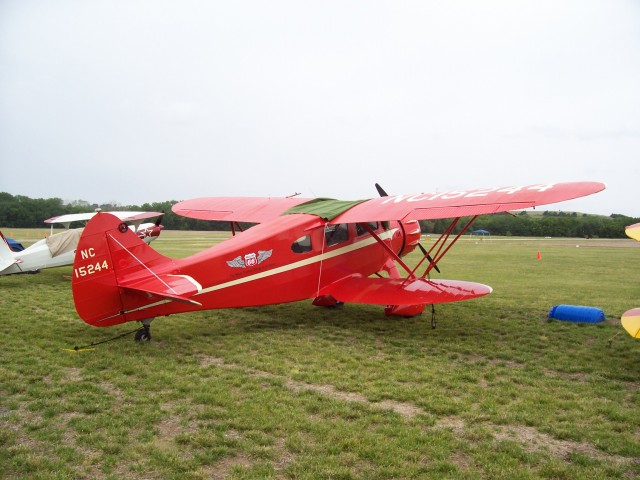 Figure 3  A classic YOC Waco cabin biplane belonging to Jeff Skiles.
Parked to my right was an interesting and rarely seen experimental biplane.  It was a Knight Twister that is 61 years old and still flying.  I don't know the hp and make of engine it had, but I saw the Twister in the air and it flew like a rocket!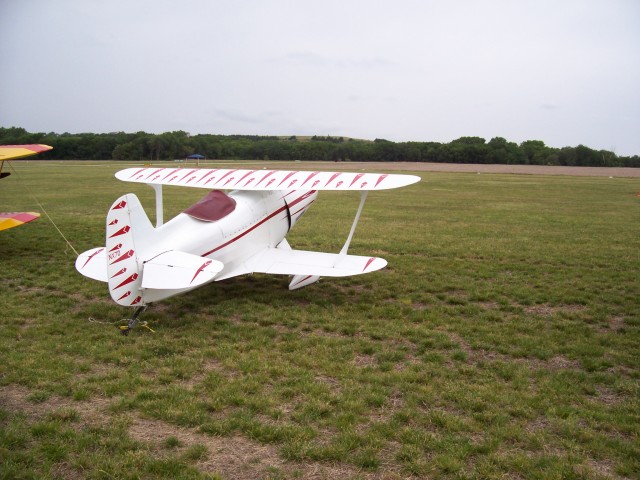 Figure 4  This Knight Twister, N7D, received it airworthiness certificate in 1951.
Walking down the line of biplanes, I photographed several classics and beautifully finished experimentals.  Here are some of the outstanding ones: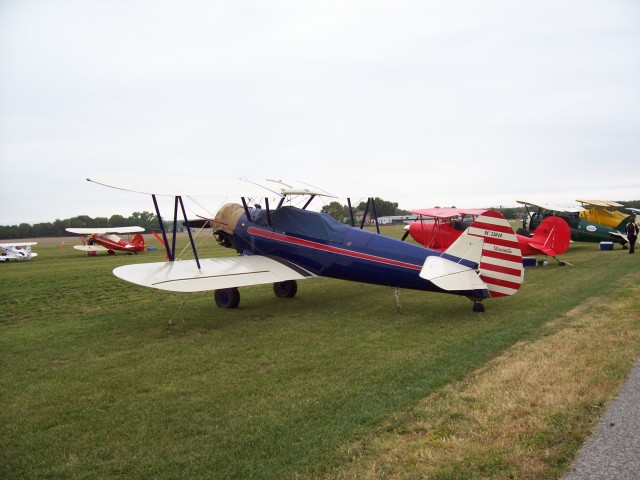 Figure 5  A nice 1941 Stearman PT-17 from Wisconsin.
Sitting next to the Stearman was this pretty green & white Waco.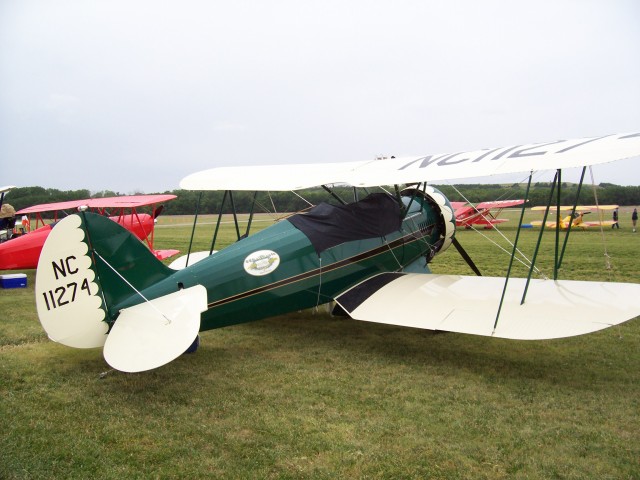 Figure 6  A 1933 Waco UBF-2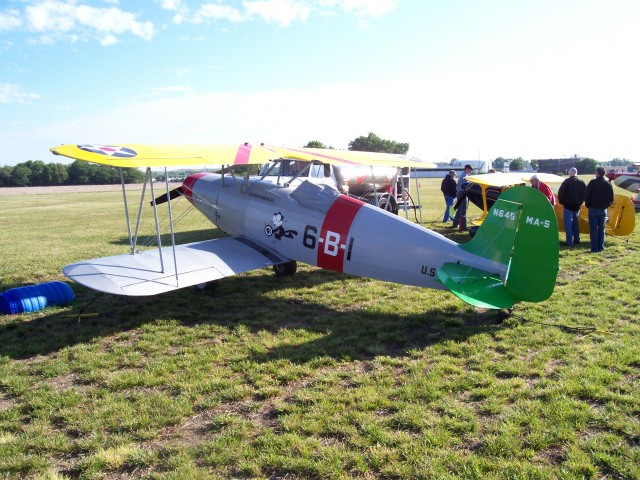 Figure 7  One of the nice experimentals.  A Marquart MA-5 Charger in military paint flown in from Iowa.
And here's another classy experimental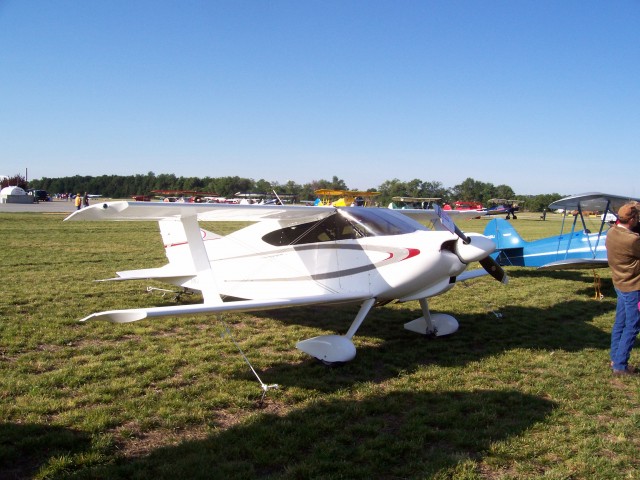 Figure 8  A sleek Sorrell Hiperbipe also from Iowa.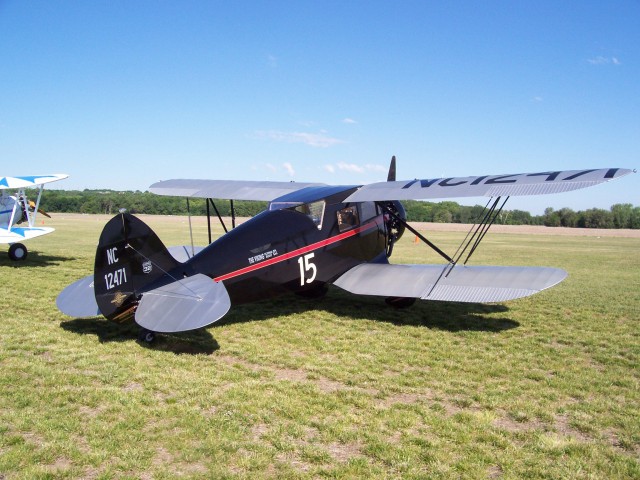 Figure 9  Another fantastic Waco cabin bipe.  This one a 1932 USC model with an upscale interior — see next photo.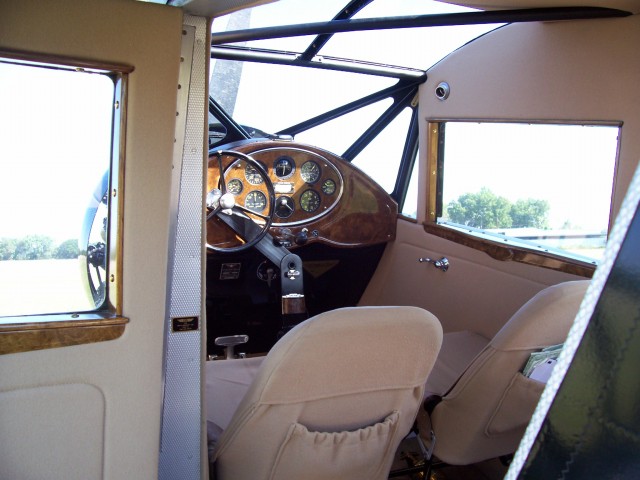 Figure 10  A plush leather interior with polished wood panel and big control wheel on a flip over yoke.
And a third outstanding cabin Waco, this one belonging to Jim Clark, the organizer of the Junction City Biplane Fly-In.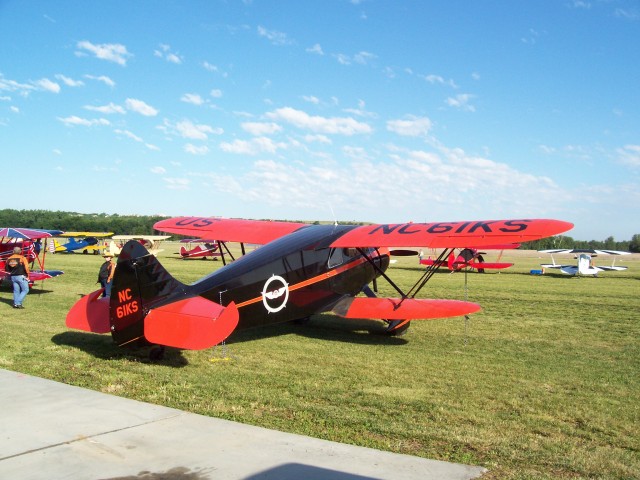 Figure 11  A beautiful 1939 EGC-8 Waco.
And a change of pace: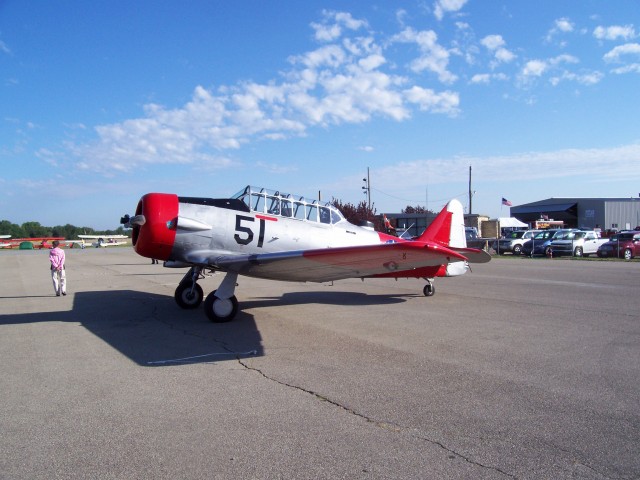 Figure 12  A solitary, but ubiquitous North American AT-6 Texan
Here is an interesting Kit Fox, one of the few non-biplane experimentals that I saw at the show.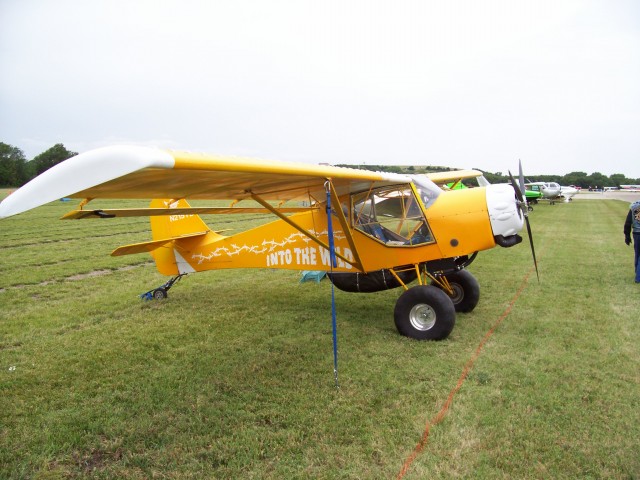 Figure 13  A Kit Fox powered with a 600 series Rotax.  It climbed like a rocket and floated in nice and slow for super soft wheel landings on its oversized tires.
There were many, many more beautiful airplanes, both biplanes and conventional models, but I can't show them all.  I will end with a photo of  my Fisher Celebrity.  She has taken me to this fly-in three times now, and to many other fly-ins, pancake breakfasts and air shows in Oklahoma and Texas.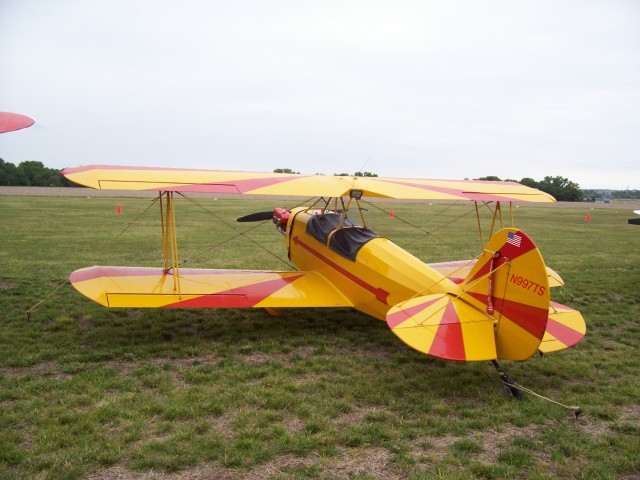 Figure 14  My Fisher Celebrity parked at the 2012 National Bi-Plane Fly-in, Junction City, Kansas.  Once again, I was the only Fisher owner/flyer at the event.
I left the fly-in early on Saturday due to the possibility of rain forecast for Sunday.  It proved to be a wise decision as I had fair skies and light winds on the return trip.  The return flight was a reversal of the one described above but I did see one thing that I want to include a photo of and comment on.  Below is an aerial shot I took of the airport at Herrington, Kansas.  By way of introduction, let me say that during WW II, the U.S. Army Air Force and U.S. Navy built multiple flight training fields throughout the Great Plains.  After the war ended, most of these fields were no longer needed and they were transferred to nearby municipalities to be used as public airports.  The Oklahoma City metro area where I live and fly had several of them which are now public airports.  These fields had multiple long and wide concrete runways to accommodate cross winds.  The transition of these airports to local cities and towns was a great legacy of WW II aviation.  A downside, though, was the cost of maintaining the multiple long runways.  Many of these airports have been well utilized and cared for.  Some, however, see little use and have fallen into disrepair with their cross wind runways neglected and subsequently closed.  The photo of the one below is an example.  The cross wind runways are both closed and, in this case, have suffered an additional indignity of being turned into what look like cattle feed lots!   Perhaps another example of declining interest in general aviation in our country.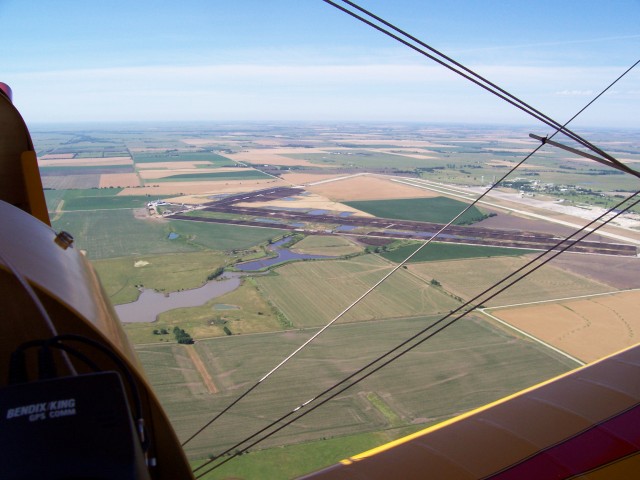 Figure 15  This photo was taken from the north looking south.  The SE/NW and NE/SW cross wind runways (the dark areas) have been turned into cattle feed lots.
I left Junction City around 10:45 am on Saturday and arrived home about 4:15pm.  It was a great trip!  I met new friends from my home state of Iowa who knew an old friend of mine there.  As a result, I made contact with him after nearly 50 years.  The hospitality at the fly-in was excellent, as always, and, best of all, I got to enjoy 10.5 hours flying my little biplane cross-country. Great fun, and I'm looking forward to my next trip in the Fisher.
Don DeWitt
Norman, Oklahoma