Here's some shots I took recently of a brand new replica as it flew for the first time – under the expert 'stick and rudder' work of Harvey 'Hollywood Harve' Cleveland. The airplane, a full scale Sopwith Tabloid, was built from a 'kit' by  http://www.airdromeaeroplanes.com/.
The partner/builders…  Rob Waring and Shelly Wells posing with their recently completed WW1 Sopwith, powered by a 2332 VW engine.

The 'side by side' two seater leaped off the ground…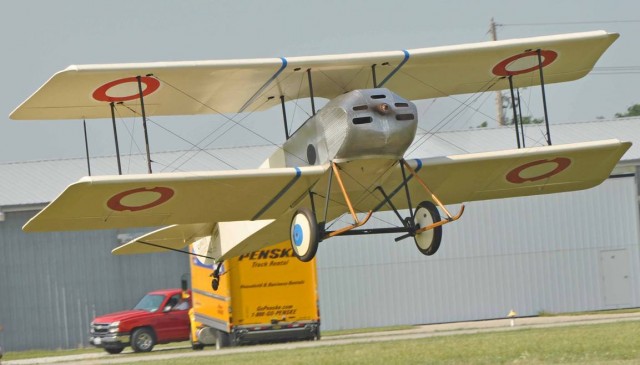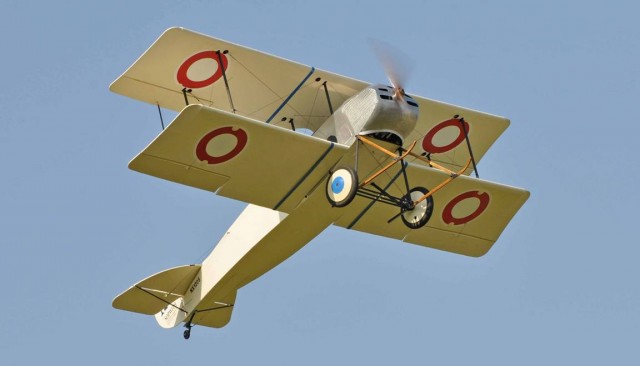 The aircraft performed beautifully on its maiden flight…  and Rob, Shelly, and Harvey give it a happy thumbs up.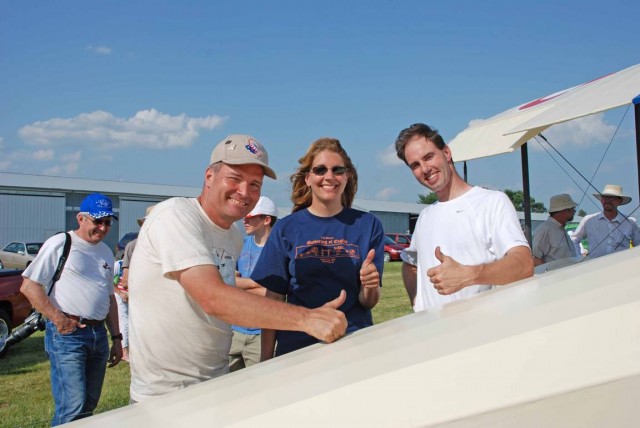 Later,
Bob Punch